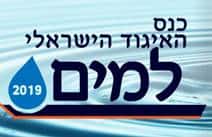 The 16th Israeli Water Association Summit
The Israeli Water Association summit is taking place on the May 22nd 2019 in Expo Tel Aviv.
This is a great opportunity for your company to take an active part, engage with top-notch executives and reach new potential clients in the water industry.
Please visit the IsWA #16 website here
A glance at what's expected:
Over 300 top notch decision makers, industry leaders and government representatives

Main assembly showcasing the hottest trends in the field

6 content tracks.

Networking and exhibition hall

Exclusive speakers: government representatives, professors, CEOs and more.
IsWA #16: This year's summit will focus on innovation and is going to be extraordinary!
Who should attend?
The summit will host over 300 attendees: Enterprise Decision Makers ® Government representatives ® CEOs ® Vice Presidents ® Engineers ® Research institutions ® VP Business Development ® Entrepreneurs ® Investors ® Corporations ® Consultants ® Senior executives in the hotel industry
Dates & Opening Hours
Monday, May 22 2019: 08:00
- 16:00
Organizer
Company : Israel Water Association ; Meda Conferences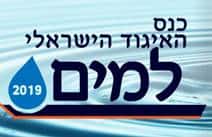 DIRECTIONS
Ayalon Darom: Drivers arriving from the north must exit left at the Rokach interchange.
Ayalon Tzafon: Drivers arriving from the south must exit right at the Rokach interchange.
Drivers are to exit at the Convention Center interchange and follow the signs.
Expo Tel Aviv includes approximately 2,500 parking spaces, located within the Convention Center area, the Sports Arena parking lot and the nearby train station parking lot. Additional parking (2,000 spaces) is available at the nearby Ganey Yehoshua parking lot.




Israel Railways (Rakevet Israel): The University Train Station is located near Expo Tel Aviv. Israel Railways
Egged Bus Company – Bus number 521. Egged
Dan Bus Company – Bus numbers 12, 22, 40, 89, 189, 389. Dan 
Metropoline Bus Company – Bus numbers 47, 48, 247 from Central Tel Aviv and Raanana/Kfar Saba/Herzliya/Ramat Hasharon. Metropoline
Kavim Bus Company – Bus number 137. Kavim
A Tel-O-Fun bike anchoring station is located on 106 Rokach Boulevard. Tel Aviv has close to 70 km of marked bike paths, including urban paths and paths located in residential neighborhoods and parks.