Expo Business
An innovative Business Lounge & Meeting rooms complex in a strategic location in Tel Aviv
The internationality of Expo Tel Aviv is reflected in the six innovative and meticulously designed meeting rooms, named after leading museums in Israel and abroad.
This is the ideal place for business, management and brainstorming meetings, employee training, seminars, product launches, hackathons, press conferences and much more. Most advanced VC systems and technologies High-speed, high-quality Wi-Fi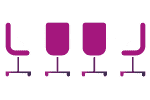 6 innovative meeting rooms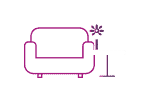 Pampering lounges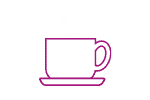 Coffee, soft drinks and refreshments

Parking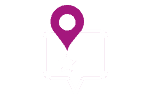 Strategic location in the city of Tel Aviv Accessible by car or by public transportation
Find your meeting room
Renting conference rooms at Expo Tel Aviv, provides solutions for all types of meetings, in all sizes, from huge rooms designed for multi-participant meetings, to small meeting rooms. The size of the complex, which offers a Designed meeting rooms , combined with advanced & innovative infrastructure, allow our customers to create a customized and unique experience.
Services For A Perfect Event
Expo Tel Aviv's top-tier service providers supply you with high-quality service.