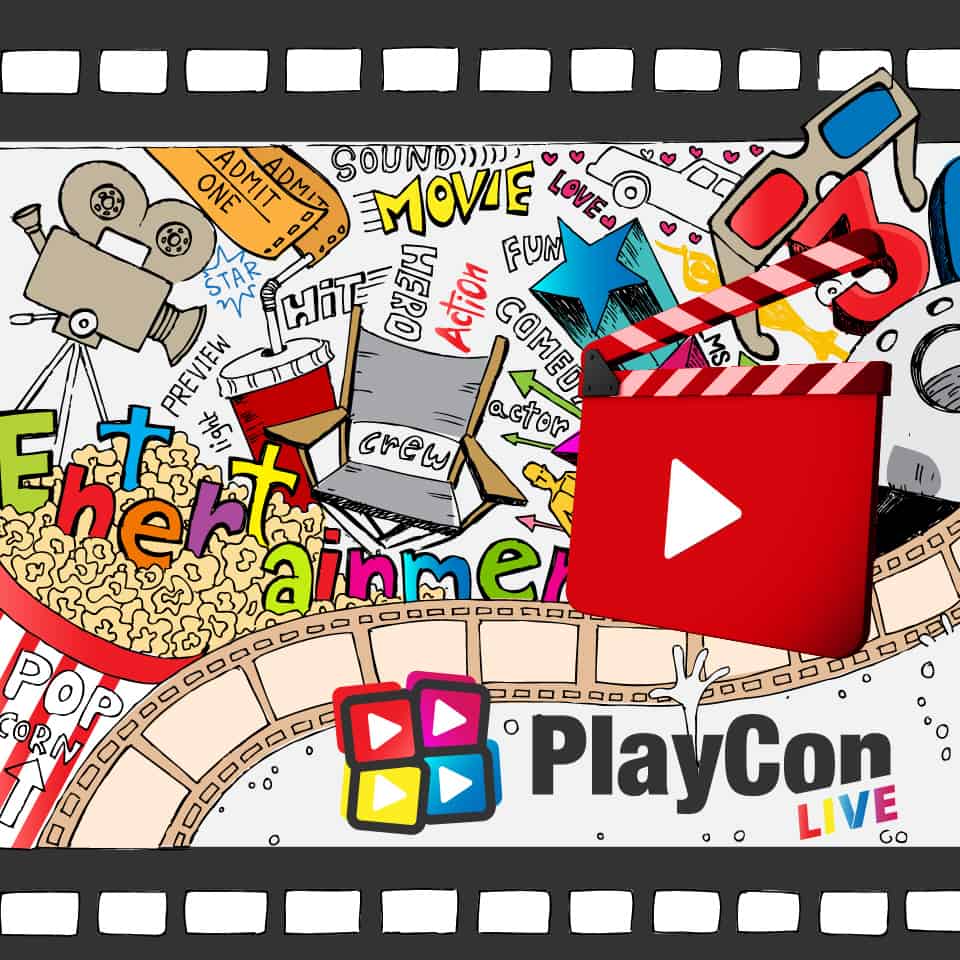 PlayCon LIVE
The social media festival which brings together fans and their idols from the social media has become a tradition at Expo Tel Aviv and will be repeated this summer with more content and more participants!
PlayCon Live will host on 5 different stages: YouTubers, gamers, vloggers alongside with Facebook, Instagram and musically stars.
The 5 stages will work simultaneously:
Cinema Tube Stage – Will host YouTubers such as Oren Gal and the Sapir Family, the "Balagan" gang and the Amigos bunch
Gaming Stage – Will be hosted by the "Cellar" and "Muffin", they will invite the leading Israeli gamers in Israel.·
Live Music Stage – Hosted by Leon and Yoav. They will invite the hottest young talents in out there. ·
I have a Question – With the leading YouTuber Michal Matzuv·
Challenge yourself Stage – With the participation of the leading stars Shirly Levy, Nevo Amrani, "Manchus" team and more.
Slime – With Lihi Slime and other Slimers
Dates & Opening Hours
Tuesday - Wednesday 30-31/07/19, pavilion 11, in 3 rounds :
Organizer
Company : Expo Tel Aviv
Phone : 03-6404422 / Le'an Tickets: *8780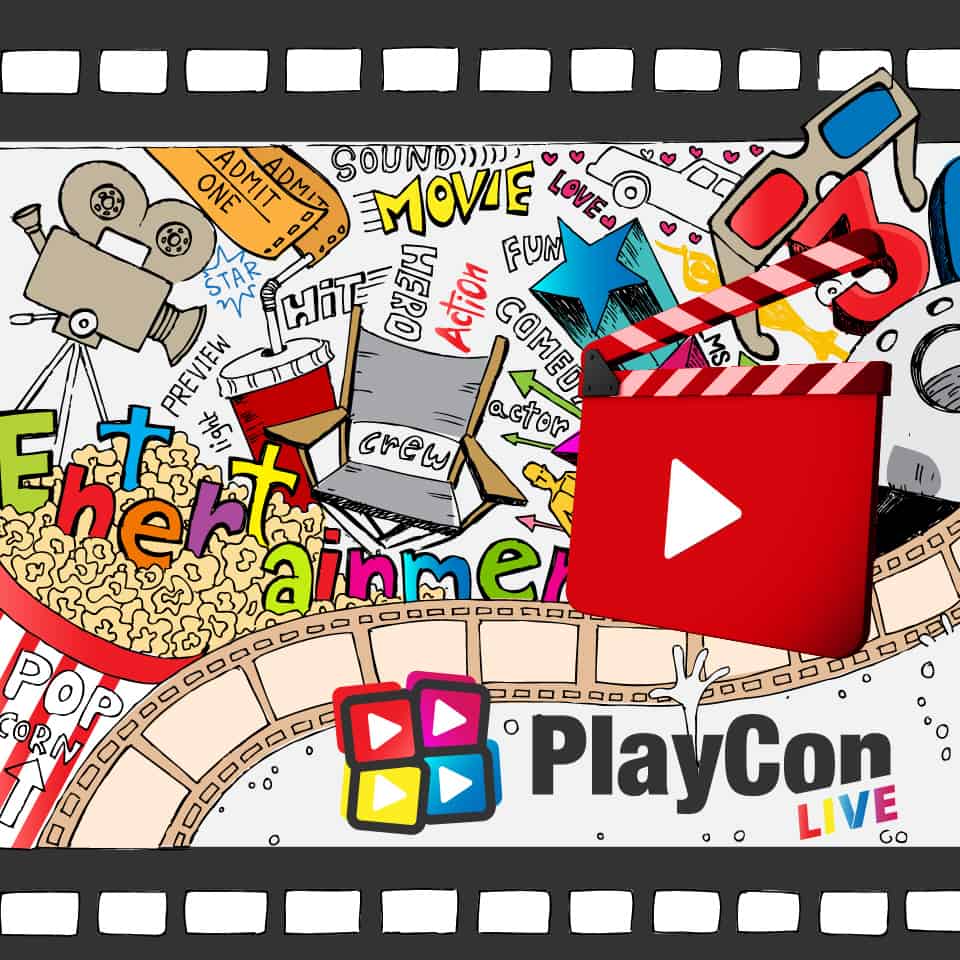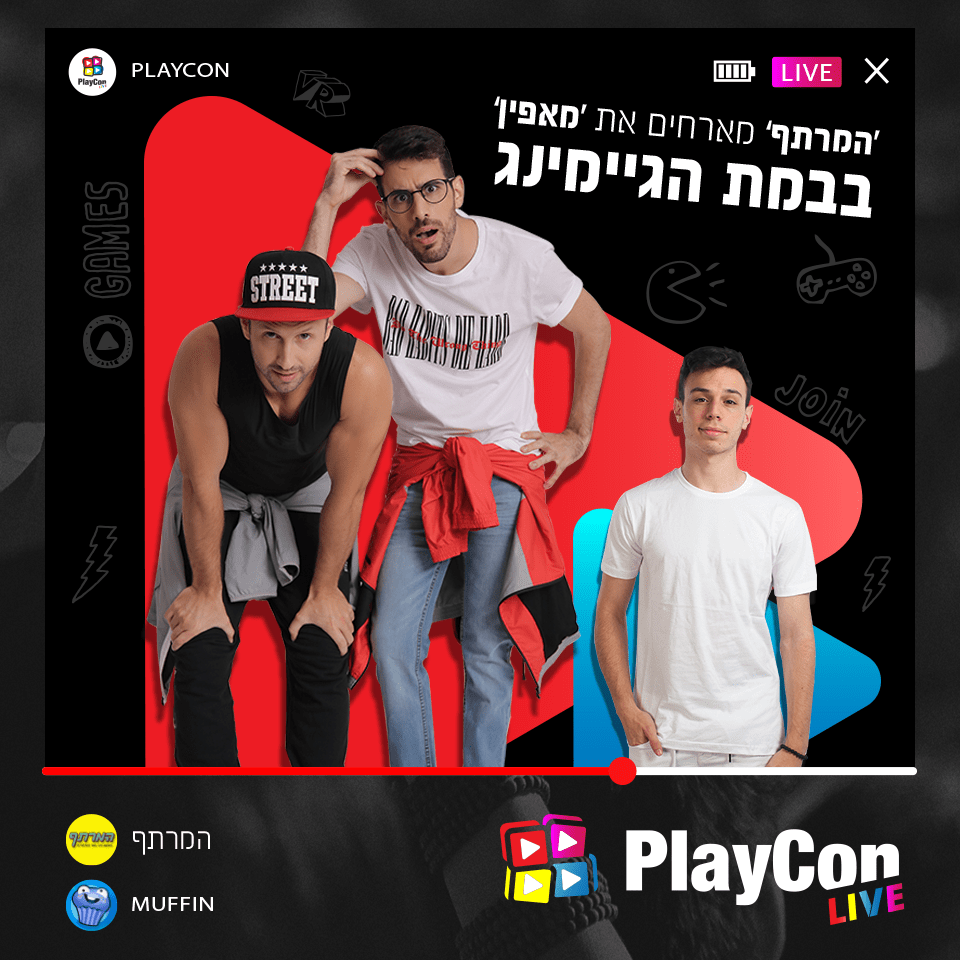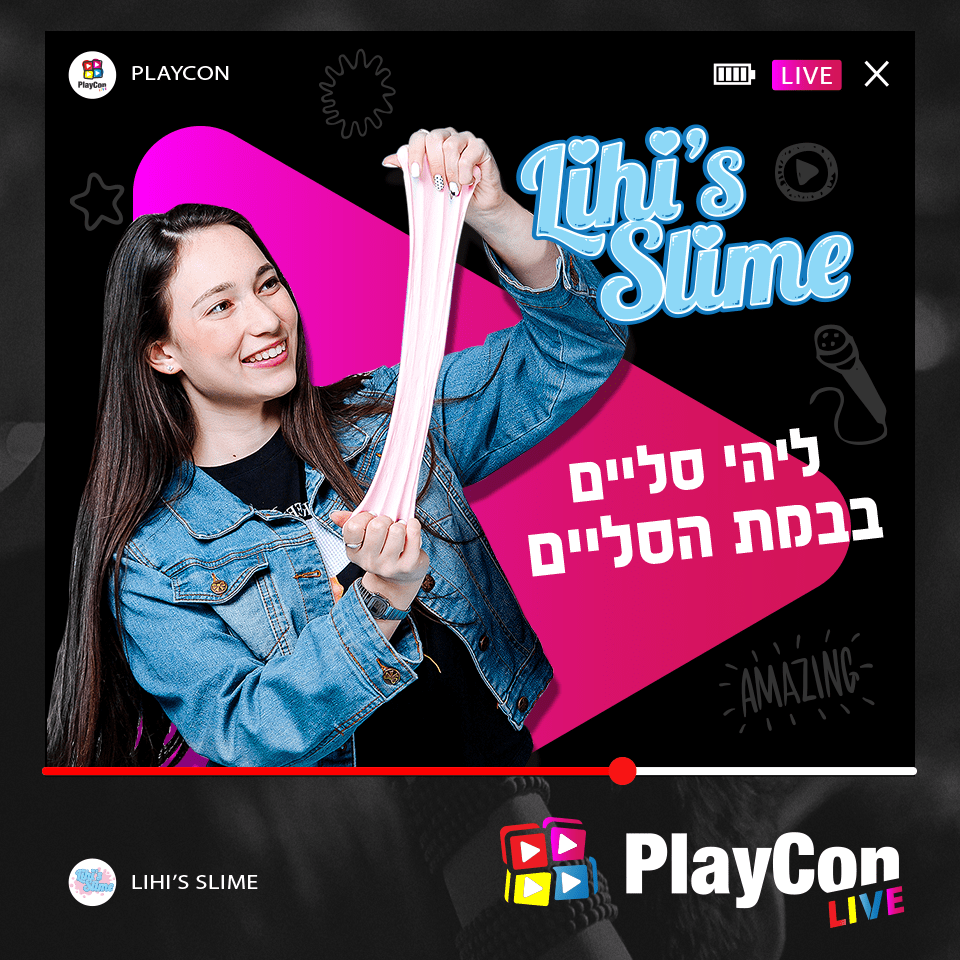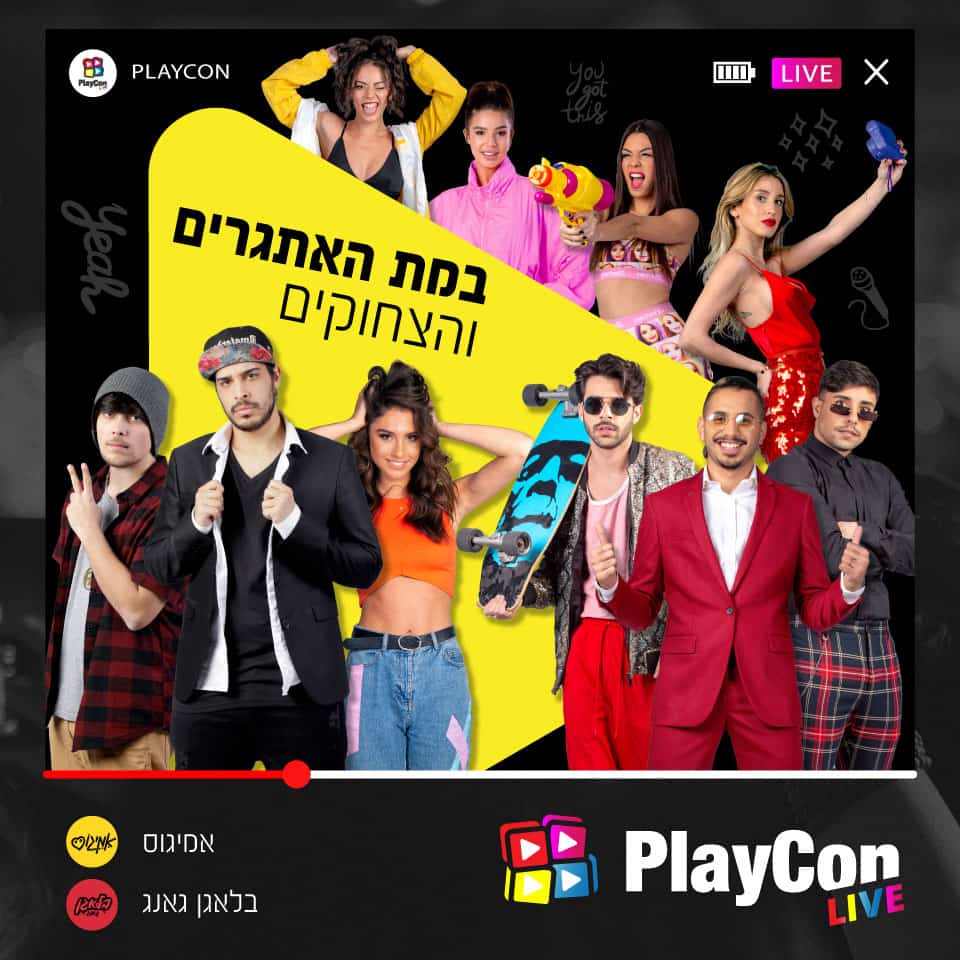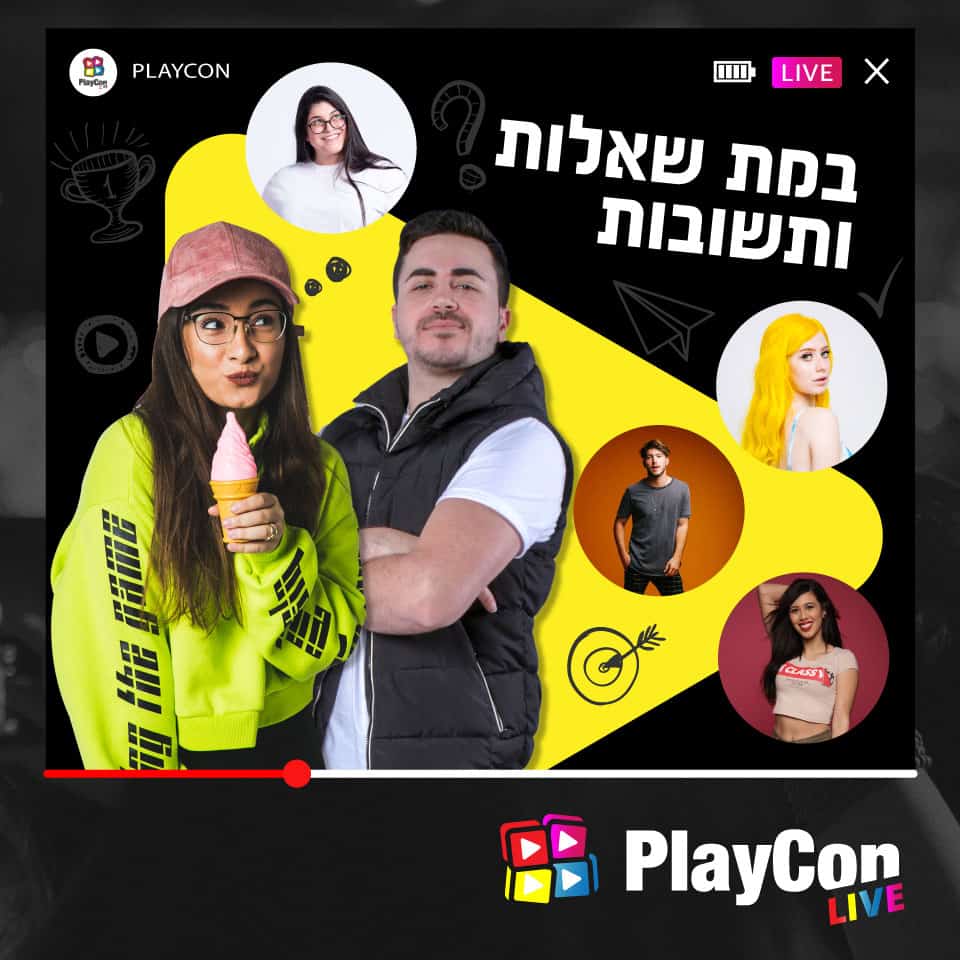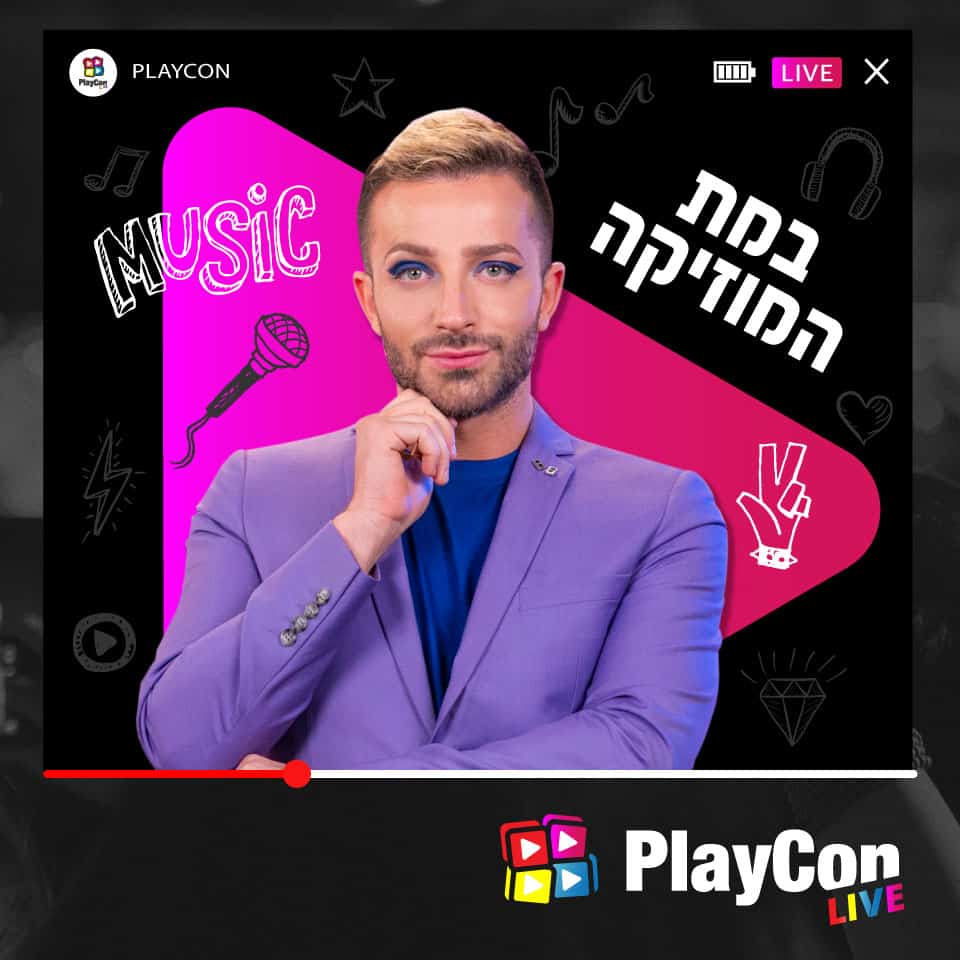 PlayCon 2018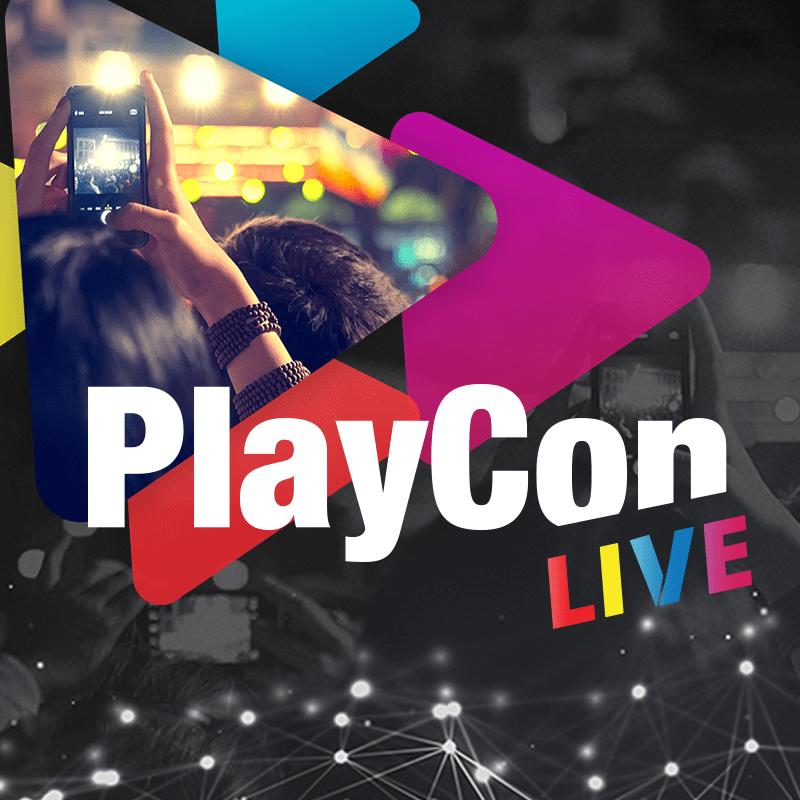 DIRECTIONS
Ayalon Darom: Drivers arriving from the north must exit left at the Rokach interchange.
Ayalon Tzafon: Drivers arriving from the south must exit right at the Rokach interchange.
Drivers are to exit at the Convention Center interchange and follow the signs.
Expo Tel Aviv includes approximately 2,500 parking spaces, located within the Convention Center area, the Sports Arena parking lot and the nearby train station parking lot. Additional parking (2,000 spaces) is available at the nearby Ganey Yehoshua parking lot.




Israel Railways (Rakevet Israel): The University Train Station is located near Expo Tel Aviv. Israel Railways
Egged Bus Company – Bus number 521. Egged
Dan Bus Company – Bus numbers 12, 22, 40, 89, 189, 389. Dan 
Metropoline Bus Company – Bus numbers 47, 48, 247 from Central Tel Aviv and Raanana/Kfar Saba/Herzliya/Ramat Hasharon. Metropoline
Kavim Bus Company – Bus number 137. Kavim
A Tel-O-Fun bike anchoring station is located on 106 Rokach Boulevard. Tel Aviv has close to 70 km of marked bike paths, including urban paths and paths located in residential neighborhoods and parks.