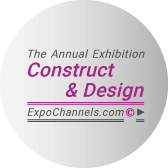 Construct and Design
The Construction and Design Exhibition is a traditional event that has been held annually since 1992.
Over the years, the exhibition has become important and leader in the construction and design industry in Israel.
The exhibition is an annual professional meeting of those involved in construction, design and architecture, entrepreneurship, management and execution, supervision and project management, environmental and landscape development.
The exhibition presents the best innovations, products and services for new projects, in the planning and execution stages and for existing buildings in the process of upgrading and expanding.
Professionals visiting the exhibition: Contractors, architects, designers, project managers, engineers, supervisors, consultants, landscape architects, owners, CEOs, construction managers and institutional purchasing managers.
As part of the exhibition, professional conferences are held for the above-mentioned decision-makers in leadership and participation of Senior professionals in the industry
Date and opening hours
Tuesday- Wednesday: 10:00
- 20:00
Organizer
Company : ExpoChannels.com
Phone : 03-7525055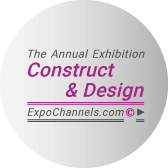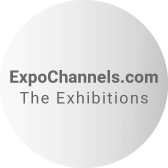 DIRECTIONS
Ayalon Darom: Drivers arriving from the north must exit left at the Rokach interchange.
Ayalon Tzafon: Drivers arriving from the south must exit right at the Rokach interchange.
Drivers are to exit at the Convention Center interchange and follow the signs.
Expo Tel Aviv includes approximately 2,500 parking spaces, located within the Convention Center area, the Sports Arena parking lot and the nearby train station parking lot. Additional parking (2,000 spaces) is available at the nearby Ganey Yehoshua parking lot.




Israel Railways (Rakevet Israel): The University Train Station is located near Expo Tel Aviv. Israel Railways
Egged Bus Company – Bus number 521. Egged
Dan Bus Company – Bus numbers 12, 22, 40, 89, 189, 389. Dan 
Metropoline Bus Company – Bus numbers 47, 48, 247 from Central Tel Aviv and Raanana/Kfar Saba/Herzliya/Ramat Hasharon. Metropoline
Kavim Bus Company – Bus number 137. Kavim
A Tel-O-Fun bike anchoring station is located on 106 Rokach Boulevard. Tel Aviv has close to 70 km of marked bike paths, including urban paths and paths located in residential neighborhoods and parks.