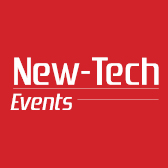 ELECTRONIC PACKAGING, ELECTRO–MECHANICAL SOLUTIONS & 3D DAY
The annual Electronic Packaging, Electro–Mechanical Solutions & 3D Printing, 2022 Conference and Trade Fair will deal with providing various solutions for electronic system packaging, will present innovations and solutions for connecting mother boards, environmentally friendly innovations and solutions for server farm racks, packaging for vehicles, commercial and military packaging, racks and cabins for communication applications and for special environmental conditions, packaging materials, fasteners, solutions for heat removal and cooling in racks and packages, industrial designing, content tools, simulation, analysis and environmental test innovations, machining of metal and plastic parts, standardization services and more. Senior lecturers from the industry and the academy, as well as guest lecturers from around the world, will take part in the conference giving lectures and presenting innovations in the packaging field, innovations in the material, coating and coloring fields, packaging solutions for special applications, production and speed modelling technologies, heat removal and cooling, electromagnetic compliance, RFI, EMC and EMI and more.
שעות פתיחה ומיקום
Organizer
Company : New Tech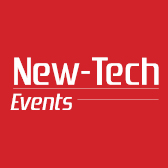 DIRECTIONS
Ayalon Darom: Drivers arriving from the north must exit left at the Rokach interchange.
Ayalon Tzafon: Drivers arriving from the south must exit right at the Rokach interchange.
Drivers are to exit at the Convention Center interchange and follow the signs.
Expo Tel Aviv includes approximately 2,500 parking spaces, located within the Convention Center area, the Sports Arena parking lot and the nearby train station parking lot. Additional parking (2,000 spaces) is available at the nearby Ganey Yehoshua parking lot.




Israel Railways (Rakevet Israel): The University Train Station is located near Expo Tel Aviv. Israel Railways
Egged Bus Company – Bus number 521. Egged
Dan Bus Company – Bus numbers 12, 22, 40, 89, 189, 389. Dan 
Metropoline Bus Company – Bus numbers 47, 48, 247 from Central Tel Aviv and Raanana/Kfar Saba/Herzliya/Ramat Hasharon. Metropoline
Kavim Bus Company – Bus number 137. Kavim
A Tel-O-Fun bike anchoring station is located on 106 Rokach Boulevard. Tel Aviv has close to 70 km of marked bike paths, including urban paths and paths located in residential neighborhoods and parks.