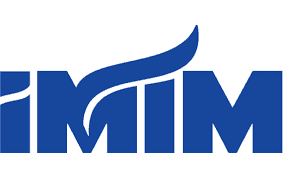 IMTM 2019
IMTM is the largest annual professional tourism fair of its kind in the Eastern Mediterranean and like other international tourism fairs, it serves to promote incoming tourism, domestic tourism and outgoing tourism, as well as to strengthen cooperation among tourism bodies in Israel and elsewhere in the world.
At IMTM travel professional visitors are afforded the perfect opportunity to experience Israel "in the flesh" while meeting with local colleagues. IMTM is the meeting place for travel executives and decision makers interested in catching up on the latest trends In the Israeli and regional incoming, domestic and outbound travel markets.
IMTM gives tourism professionals an opportunity to meet with colleagues, buyers and suppliers. Eco-tourism, wellness or cultural tourism, beach holidays or city breaks, package deals or tailor-made trips… All these options can be seen on-site, and discussed during the conferences, events and presentations that are held in conjunction with the exhibition.
Dates & Location
06-07/02/18: 09:00
- 18:00
Organizer
Company : Ortra Ltd.
Phone : 03-6384444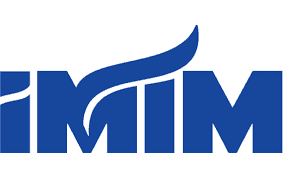 professional tourism exhibition of the year
DIRECTIONS
Ayalon Darom: Drivers arriving from the north must exit left at the Rokach interchange.
Ayalon Tzafon: Drivers arriving from the south must exit right at the Rokach interchange.
Drivers are to exit at the Convention Center interchange and follow the signs.
Expo Tel Aviv includes approximately 2,500 parking spaces, located within the Convention Center area, the Sports Arena parking lot and the nearby train station parking lot. Additional parking (2,000 spaces) is available at the nearby Ganey Yehoshua parking lot.




Israel Railways (Rakevet Israel): The University Train Station is located near Expo Tel Aviv. Israel Railways
Egged Bus Company – Bus number 521. Egged
Dan Bus Company – Bus numbers 12, 22, 40, 89, 189, 389. Dan 
Metropoline Bus Company – Bus numbers 47, 48, 247 from Central Tel Aviv and Raanana/Kfar Saba/Herzliya/Ramat Hasharon. Metropoline
Kavim Bus Company – Bus number 137. Kavim
A Tel-O-Fun bike anchoring station is located on 106 Rokach Boulevard. Tel Aviv has close to 70 km of marked bike paths, including urban paths and paths located in residential neighborhoods and parks.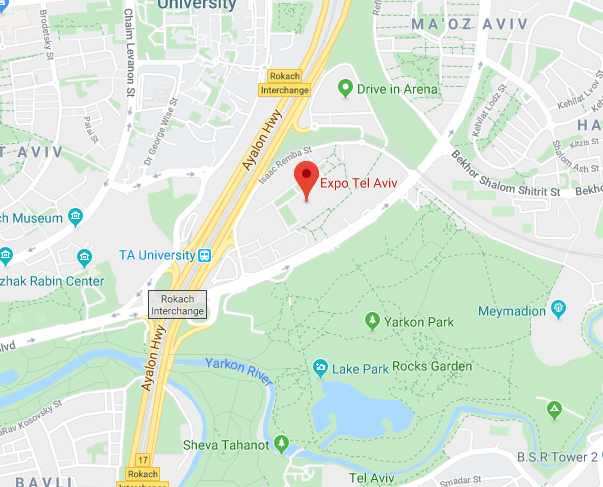 After the event, it's time to explore Tel Aviv!
אירוע באקספו תל אביב מזמן לכם את ההזדמנות להמשיך את החוויה בעיר ללא הפסקה המציעה למבקריה אינסוף אפשרויות בילוי, קולינריה ותרבות.