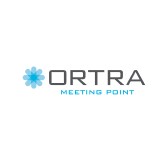 IMTM 2023
The 29th International Mediterranean Tourism Market is the most efficient global networking and industry event, designed to connect professionals from all business and service levels in tourism and travel. 1300 exhibitors from 50 countries are there to meet more than 20,000 visitors.
IMTM is entirely customized to maximize industry connectivity and visibility; the IMTM in-person exhibition allows participants to meet established contacts while developing a more significant partnership through supplementary meetings and seminars.
Be part of the most important tourism fair in Israel!
שעות פתיחה ומיקום
24/7 כל ימות השנה (למעט יום כיפור): 10:00
- 19:00
24/7 כל ימות השנה (למעט יום כיפור): 09:00
- 18:00
Organizer
Company : חברת ארטרא
Phone : 03-6384444
[email protected]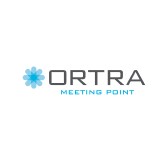 DIRECTIONS
Ayalon Darom: Drivers arriving from the north must exit left at the Rokach interchange.
Ayalon Tzafon: Drivers arriving from the south must exit right at the Rokach interchange.
Drivers are to exit at the Convention Center interchange and follow the signs.
Expo Tel Aviv includes approximately 2,500 parking spaces, located within the Convention Center area, the Sports Arena parking lot and the nearby train station parking lot. Additional parking (2,000 spaces) is available at the nearby Ganey Yehoshua parking lot.




Israel Railways (Rakevet Israel): The University Train Station is located near Expo Tel Aviv. Israel Railways
Egged Bus Company – Bus number 521. Egged
Dan Bus Company – Bus numbers 12, 22, 40, 89, 189, 389. Dan 
Metropoline Bus Company – Bus numbers 47, 48, 247 from Central Tel Aviv and Raanana/Kfar Saba/Herzliya/Ramat Hasharon. Metropoline
Kavim Bus Company – Bus number 137. Kavim
A Tel-O-Fun bike anchoring station is located on 106 Rokach Boulevard. Tel Aviv has close to 70 km of marked bike paths, including urban paths and paths located in residential neighborhoods and parks.