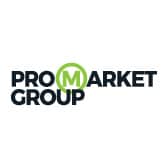 Muni Expo 2020
The annual event of the Local Government Center is the largest gathering of local government in Israel.
Approximately 8,000 senior executives attend the event from 257 municipalities and 400 municipal companies and corporations.
Only once a year can all be found under one roof, the entire Israeli municipal top for an extraordinary experience of meeting, studying, exchanging opinions and ideas and exposure to suppliers and businesses operating in the sector. The event is a productive hub for innovation, business entrepreneurship and the weaving of business relationships. The strength of the conference stems from the collaboration that participants bring about and its impact on the daily lives of millions of citizens in the country.
Days and opening hours
Wednesday-Thursday: 09:00
- 17:00
Organizer
Company : Promarket Group
Phone : 03-6365777
https://www.promarket.co.il/en/homepage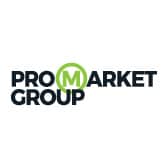 MUNIEXPO 2019 - official video
DIRECTIONS
Ayalon Darom: Drivers arriving from the north must exit left at the Rokach interchange.
Ayalon Tzafon: Drivers arriving from the south must exit right at the Rokach interchange.
Drivers are to exit at the Convention Center interchange and follow the signs.
Expo Tel Aviv includes approximately 2,500 parking spaces, located within the Convention Center area, the Sports Arena parking lot and the nearby train station parking lot. Additional parking (2,000 spaces) is available at the nearby Ganey Yehoshua parking lot.




Israel Railways (Rakevet Israel): The University Train Station is located near Expo Tel Aviv. Israel Railways
Egged Bus Company – Bus number 521. Egged
Dan Bus Company – Bus numbers 12, 22, 40, 89, 189, 389. Dan 
Metropoline Bus Company – Bus numbers 47, 48, 247 from Central Tel Aviv and Raanana/Kfar Saba/Herzliya/Ramat Hasharon. Metropoline
Kavim Bus Company – Bus number 137. Kavim
A Tel-O-Fun bike anchoring station is located on 106 Rokach Boulevard. Tel Aviv has close to 70 km of marked bike paths, including urban paths and paths located in residential neighborhoods and parks.